Corsair size 150 frigate hull. The Corsair ship using this hull in game contains:
4 Heavy-mount Fusion Beams
2 Anti-Frigate Missiles
8 PD Laser Cannons
5 Medium Nuclear Reactors
22 Small Fuel Cells
7 Small Ordnance modules
5 Power Conduits
4 Medium Engines
Bridge
5 1KW shields (10 000 total shielding)
18 small steel armor modules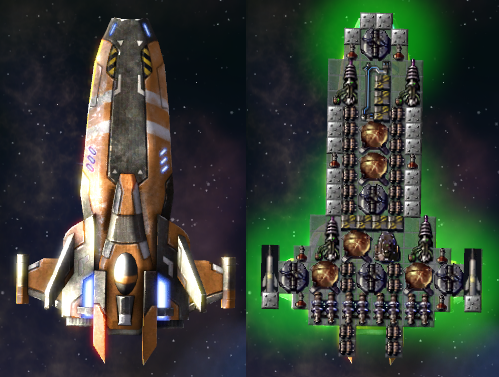 Ad blocker interference detected!
Wikia is a free-to-use site that makes money from advertising. We have a modified experience for viewers using ad blockers

Wikia is not accessible if you've made further modifications. Remove the custom ad blocker rule(s) and the page will load as expected.